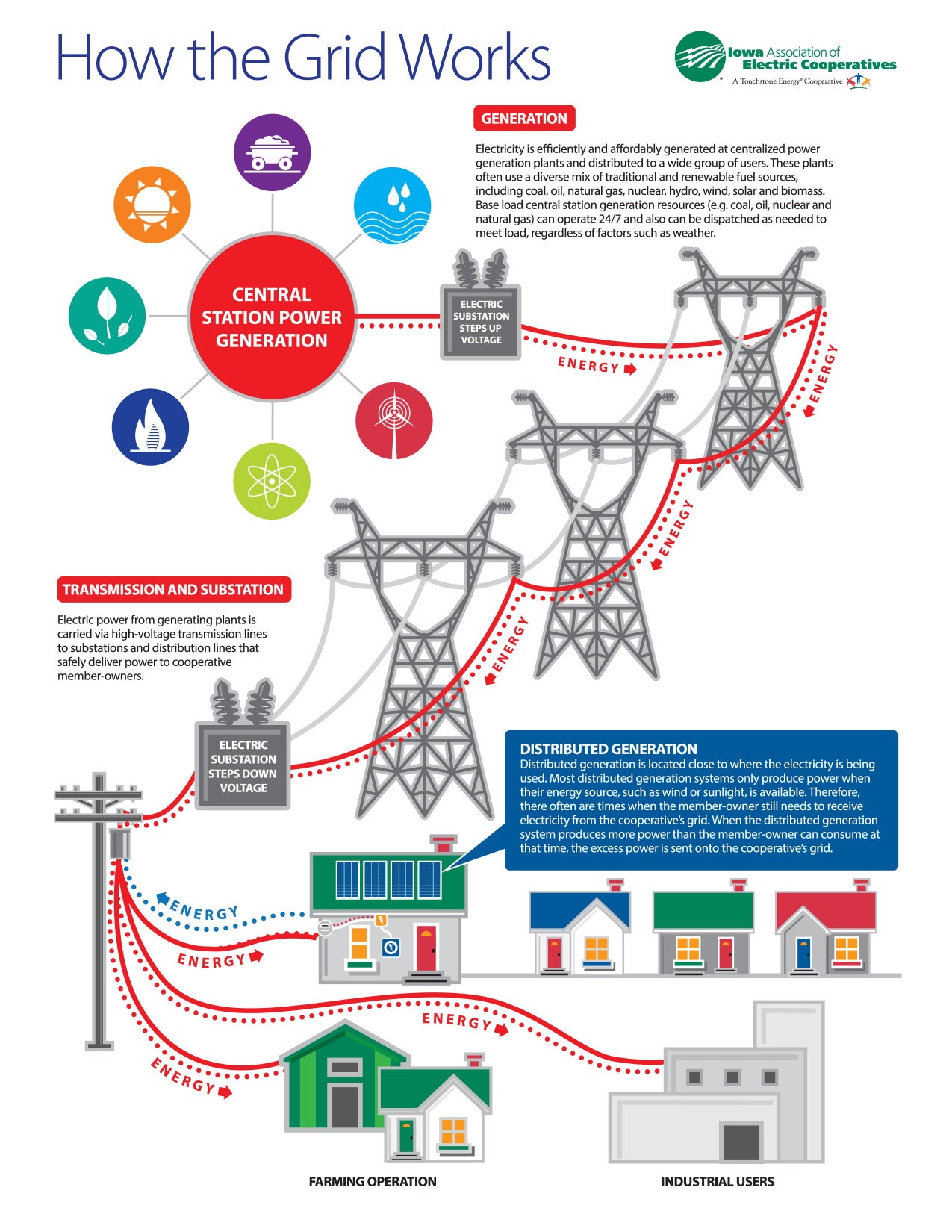 Member-consumers who own qualifying renewable energy facilities may connect to Allamakee-Clayton Electric Cooperative's power grid, or cogenerate power with the Cooperative, if terms of the cogeneration contract are met.
The member-consumer's facility is evaluated for compliance with all of the requirements of our electric tariff and general regulations for such alternative energy producers.

A meter that measures both kWhs generated and kWhs used is installed.

The interconnection allows member-consumers to purchase power from ACEC if their electricity needs exceed their facility's generating capacity.