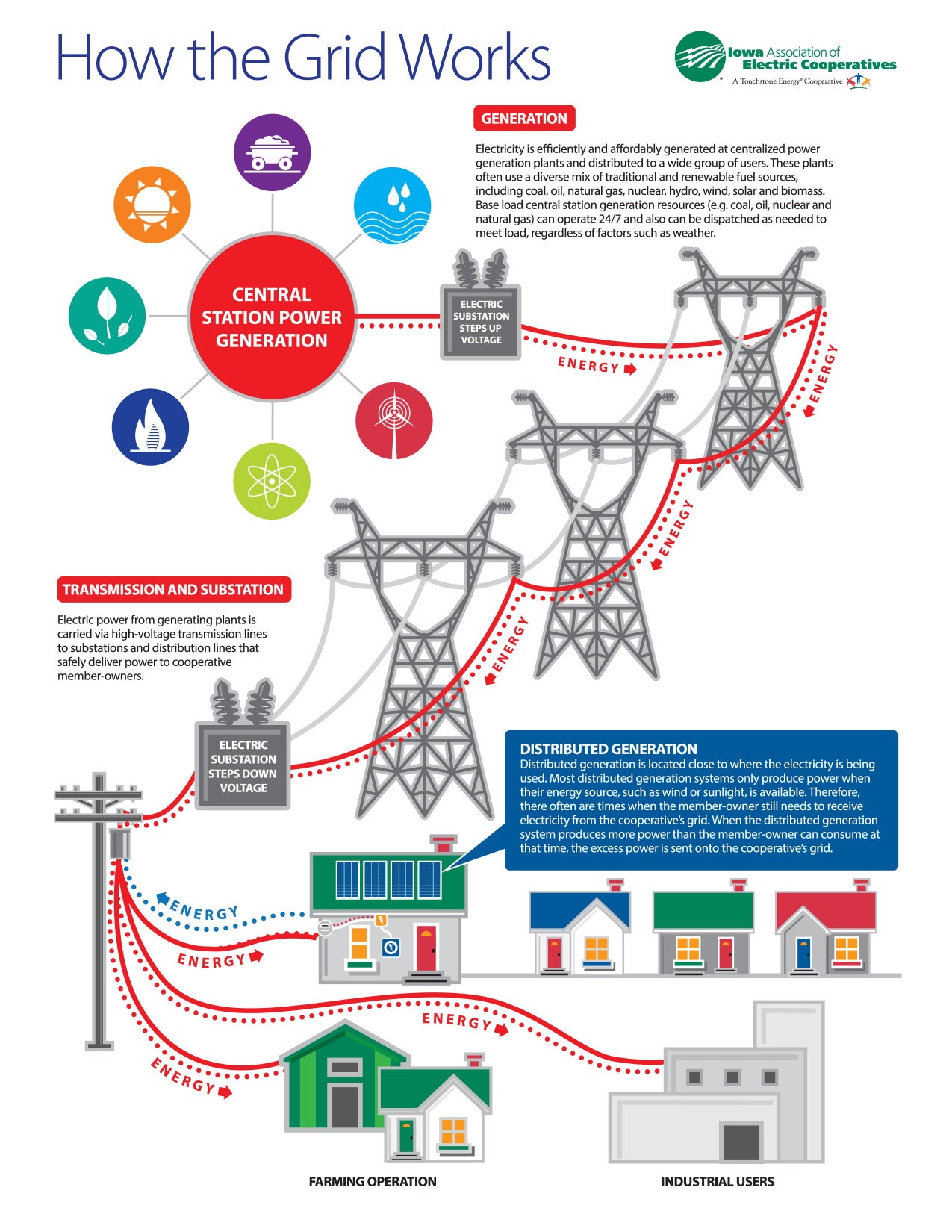 Member-consumers who own qualifying renewable energy facilities may connect to ACEC's power grid, or cogenerate power with the Cooperative, if terms of the cogeneration contract are met.
How it works
Cogeneration and interconnection contracts (Required documents must be completed before connection will be made)
More information
Thinking about a solar system?
The Iowa Energy Center is an excellent source for information about renewable energy systems.
The Iowa Utilities Board released a Distributed Generation Information Guide for on-site generation. (Jan. 2015)
If you have any questions, contact Ryan Wagner or call (563) 864-7611 or toll free (888) 788-1551.