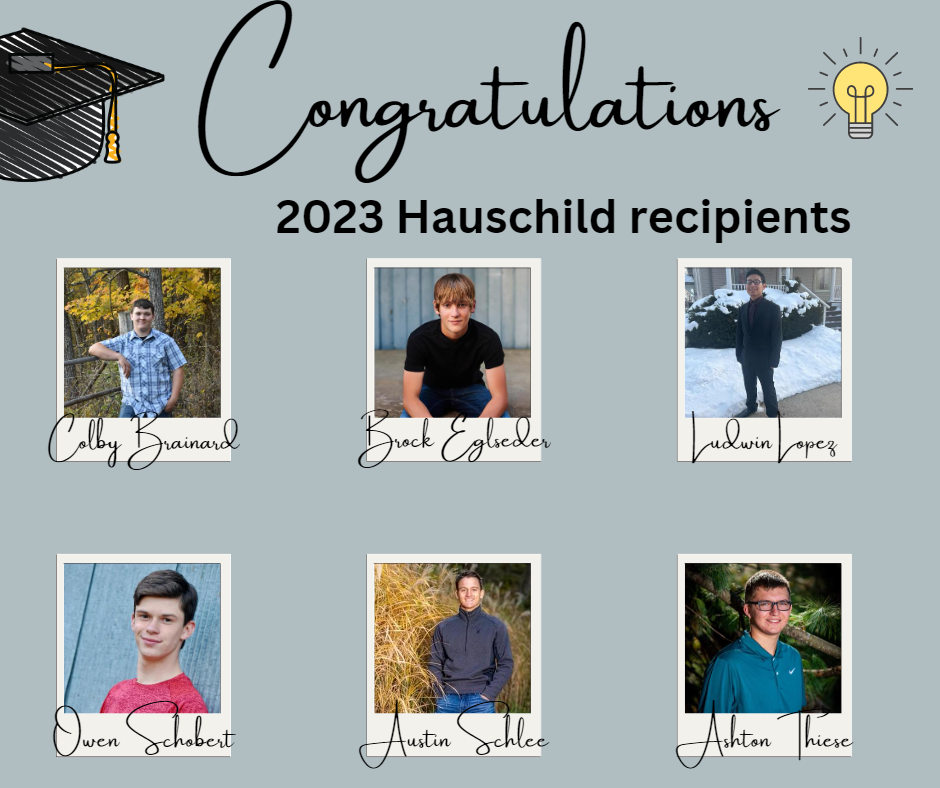 Graduating high school seniors entering a course of study in the electric field are encouraged to apply for a cooperative scholarship. Students' parents or guardians are not required to be ACEC members but must reside within the boundaries of our service area.
Applications for the 2023-24 academic year will be available in December 2023. For more information, contact Jennifer Achenbach at 888-788-1551. 
About the Hauschild Memorial Scholarship Fund
The scholarship fund was established in 1995 in memory of Robert Hauschild by his wife and family. This annual scholarship is provided in recognition of Bill's dedication and service as a director of the Cooperative from his election September 10, 1988, until his death March 17, 1993.